April 15, 2013
my friend as an old lady in the future.
April 1, 2013
this is what I did in class today.
March 18, 2013
your burger is loading
a few weeks back, Thomas said some really nice things about my work. you have no idea how much of a pick-me-up a few kind words can do to me. it really means a lot. so, thank you!
Thomas' favorite food is burgers. that's on my list too! it's also the name of my town in Animal Crossing, and pretty much any town I can name in videogames.
March 15, 2013
cleverwhat
This comic features Paulina. She's probably one of the best graphic designers in our program at school and she's fun to be around. She's also pretty terrible at spelling and grammar-related things.
To my question, Amanda said, "I'm never that bored." I didn't fit that into the comic though.
March 1, 2013
I really love YOU!
also how have you been? how is that internship? we need to hug. 
February 28, 2013
1) I plan on learning how to use flash so I can export stuff in formats other than gifs. but since I got a new laptop with fancy things on it I'm gonna try things out in ps for a little longer. 
2) they need to be everywhere! everybody draw cool stuff!
February 18, 2013
Now Loading.
This comic features a friend of mine from class. She makes faces that I like. Her favorite food is some Thai dish that I forgot that name of, which I used to think was curry before I met her. She also likes science, which is the best thing you could ever tell me about yourself. RIP, comic version of my friend.
February 17, 2013
Michael Jordan is the first person I looked up to. He was and still is one of my heroes. Having the same first name as him was a big deal to me when I was 8. There's about 3-4 times in the year that I dedicate a week to watching videos of him. After he quit I pretty much stopped watching basketball until like a year ago.
Happy Birthday, Michael Jordan!
February 11, 2013
whoa I broke 300 followers. that's pretty neat. I'm at school so I'm not near any drawing things, but I made this sad dance gif. I love you.
January 19, 2013
I rented Dishonored, but only for a day. I'm sure it's as good as everyone's been saying it is, but I don't have time and I just wanted to try it out.
It's pretty good, from what I played! I wish I gave myself more time with it. I'm just wondering why the bad guys only hired guards with tunnel vision, though. What's up with that?
August 9, 2012
muscle memory.
an experiment to see how much my penmanship with my weak hand can improve by continuously writing something over and over again. a little evidence to support the advice that to get better at anything, you just have to do it and keep doing it.
edit: here's the gif. tumblr doesn't seem to like them right now.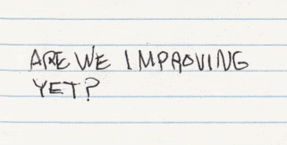 July 4, 2012
probably my last part for the project, since it's late and should study for a test. I didn't know how to make a fun animation for this, so I compensated by putting the most effort into it. I think it worked out.
July 4, 2012
part two of project. I have no idea how to animate gas.
July 4, 2012
school project
May 24, 2012
Would you like this as a shirt? y/n
Subbed another thing at Threadless. Votes and stuff appreciated!
I also made a little gif for it. Now I want to make gifs.